Find tons of great information based on real industry data laid out in a visual way that is easy to read and follow.
Stay tuned for more infographics as we continue to expand our library.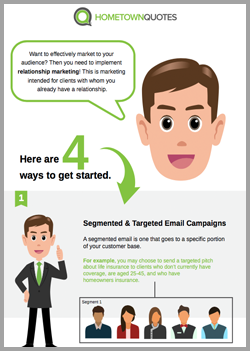 Relationship Marketing
Here are 4 ways to get started.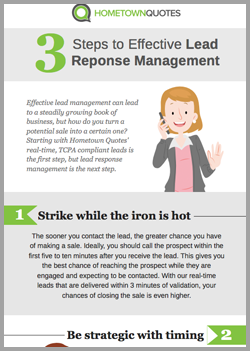 3 Steps to Effective Lead Response Management
How to use effective communication techniques to turn a potential sale into a customer.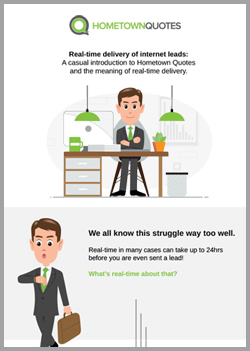 Real-time delivery of internet leads
A casual introduction to Hometown Quotes and the meaning of real-time delivery.