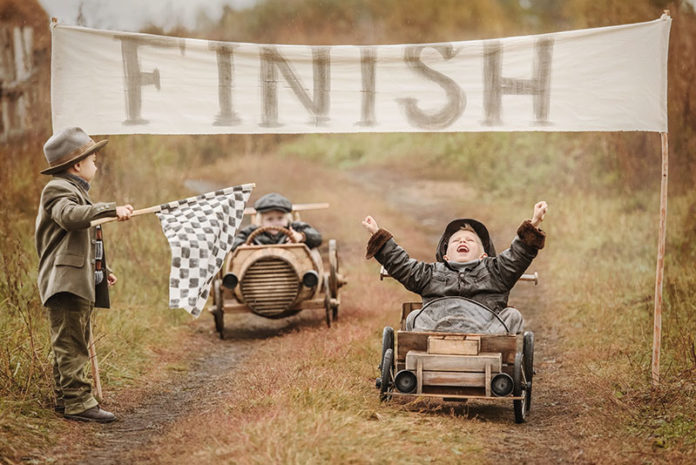 In 2015, there were approximately 260 million registered passenger vehicles in the United States. Because auto insurance is a necessity for anyone who drives a car on public roads, it makes sense that there are a large number of insurers, as well as auto insurance agents.
This means that selling auto insurance is a highly competitive field. If you want to thrive, you've got to stand out from your competition. Here are six ways to do so:
1. Sell on Value, Not on Price
Presenting the lowest quote can make for an easy sale, but price is not the only reason consumers purchase products. Value also influences spending decisions, sometimes to a large degree. Part of your job as a salesperson is to demonstrate the differences in products beyond pricing. For instance, what good is a low-priced auto insurance policy if the claims process is a nightmare? This argument will resonate with anyone who has had difficulty getting paid on a claim in the past.
Spend some time thinking about and writing down all of the different ways you can overcome price objections. Focus on emphasizing value—whether it's your excellent customer service or the insurer's easy-to-navigate website. Keep that list handy for the next time your best quote is not the lowest.
2. Follow Up—Quickly!
It's become easier and easier for consumers to get auto quotes on their own—over the phone, via email or through insurance-company websites. But shopping for insurance is not an activity that most people relish. When you get an auto lead, if you can make contact quickly, you may be providing a welcome excuse for the consumer to abandon their own efforts to find the best value. Present yourself as a knowledgeable, helpful resource and give them a reason to let you do the legwork.
3. Use CRM Software (Very Important)
CRM software, or customer relationship management software, was first brought to market in the 1990s but really took off in the mid-2000s. Whether it is a cloud-based application or software that is installed on a computer network or an individual computer, a CRM system can help you keep track of customer data and interactions, automate your sales process, and provide reporting to help you determine the effectiveness of your sales and marketing efforts.
It can also help you close leads. Salesforce, a leading CRM software provider, surveyed more than 2,300 of their small-business customers worldwide (firms of 1-100 employees), and those businesses reported a 38% increase in lead conversion. Click here to learn about Hometown Quotes preferred partners that specialize in optimizing CRM software for insurance agents.
4. Get to Know Your Leads
Allow your leads to tell you about themselves; be friendly and practice active listening skills like repeating back what you've heard. If you are honestly curious, it shouldn't be hard to learn about what part of the country they've lived in, what their favorite sports teams are, what hobbies they enjoy, etc. Look for areas of commonality or where you can learn from them—it makes people feel good to display their knowledge or acumen.
After the conversation is over, take notes so you can refresh your memory before your next contact. Just be sure not to bring up the same topic every time, or you will easily come across as disingenuous.
5. Offer Discounts
Offering discounts is another way to appeal to customers. Everyone loves a deal, and discounts help create the perception that a consumer is receiving one. Whether a discount makes your quote the lowest-priced or not, including one will demonstrate your desire to earn their business.
6. Work with a Sense of Urgency
There are instances when consumers take their time making a decision. If you worked in a high-end furniture store, for example, you might expect a customer to make several visits to consider fabrics, colors and design choices before they buy. A relaxed, congenial tone would work well for the sales staff in that situation. However, generally speaking, purchasing auto insurance is a much quicker process. Having a sense of urgency is essential, as it sets a tone of competence and helps the consumer feel like you respect their time.
While selling auto insurance is be a highly competitive market, implementing these six tips into your sales strategy can help you rise above your competition and close more leads.