Did you know that we love our agents?! So much so that throughout the month we constantly provide sought out tips to help insurance agents work online leads. We don't want to just sell a product, we want to build a loyal relationship with our customers and help them excel. 
Check out these past blog posts for each individual post, but we also provide a number of infographics for easy access to download and pass on to others in your office. 
Don't know where to start when contacting consumers from online leads? It can be hard to pinpoint the best times to reach out whether the consumer may be at work, helping their kids with schoolwork, cooking dinner, and every other imaginable to do list check off. This blog post captures the best times and days to connect with them and make the most out of your time.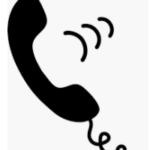 Download PDF
Active listening is a very important tool to have on your belt. It helps to keep you engaged with your customers in a positive manner. When exercising active listening you are able to take in what the customers concerns are and understand those concerns to be able to respond accordingly.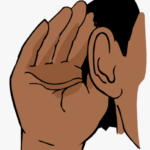 Download PDF
Engaging your customers will allow your company's brand to assist and retain your customers. The customer experience is an important component to engaging your customers. A customer's loyalty is an emotional feeling and not only related to their monetary value, so make sure to engage the customer with resources and tools that actually promote them within your brand. 
 Download PDF
New customer acquisition is great, but are you focusing on your current customers? Retaining your customers is less cost effective than onboarding a new customer. Your customer engagement and retention strategies will determine the impact you have on keeping your customers purchasing from you.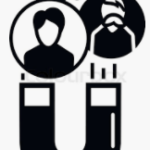 Download PDF
Don't know where to start with internet leads? It's going to be okay. They are as daunting as it seems. With most consumers searching online to answer their questions, the time is now to learn more about working with them. There is success in working online leads. 
Working from home is an experience. It is not for everyone. It takes organization and focus. Hometown Quotes has been fully remote since March 2020 and it has taken some getting used to, but we have it down now. Check out what worked for us during the transition from the office environment to home.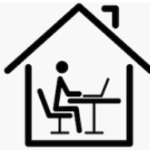 Download PDF
In a recent study conducted by Bain & Company, "80% of companies think they provide a superior experience for their customers, while only 8% of their customers agreed." Customer empathy is about understanding your customers on a deeper level and knowing what motivates them. Be proactive and deliver an experience that will address their concerns before they become concerns. 
Objections should not be seen as a negative, but rather a challenge in overcoming them. If you prepare for situations where your customers may say no then you can already have a plan in redirecting their no into a yes. 
Don't know much about Hometown Quotes, that is okay. Check out why agents choose us and what we do differently than our competitors.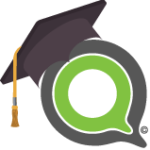 Download PDF
We have other content, resources, and tools you can download from Hometown University. We have posts from our very own employees that empower agencies to grow. If you would like to know more about any other content that we don't have posted, please feel free to email me directly.